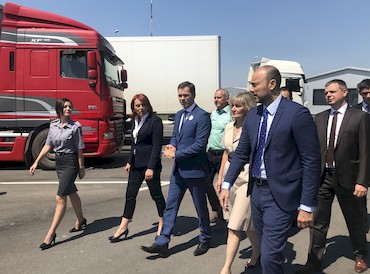 During the visit of this modern customs terminal, Mali pointed out that this is an investment of about RSD 50 million, adding that the funds were provided by the Serbian government.

He emphasized that the Free Zone is important not only for Subotica, but also for Horgos, Kelebija, Bajmok, Backa Topola and Backi Vinograd and Kikinda.

In this way, in addition to better conditions for investors, we have created better conditions for the work of customs officers who use a newly constructed facility, he said, and reminded that the total area of all users in the Free Zone in Subotica in the last year was around €850 million.

The data also shows that between 15,000 and 20,000 vehicles pass this year. Also, the number of employees in the Free and Economic Zone in Subotica is constantly increasing.

Currently, more than 6,000 workers are engaged, so we can talk about an increase of 800 to 1,000 workers annually.