Education is the priority and basis for the development of Serbia. Quality education available to everyone is an objective pursued by the Serbian Government, and it wishes to face the challenges related to education of youth for professions that will exist in the future. Young people are encouraged to think critically and analytically, the education process is modernised, and Serbia creates a society based on knowledge in which people, their ideas and innovations are the drivers of progress.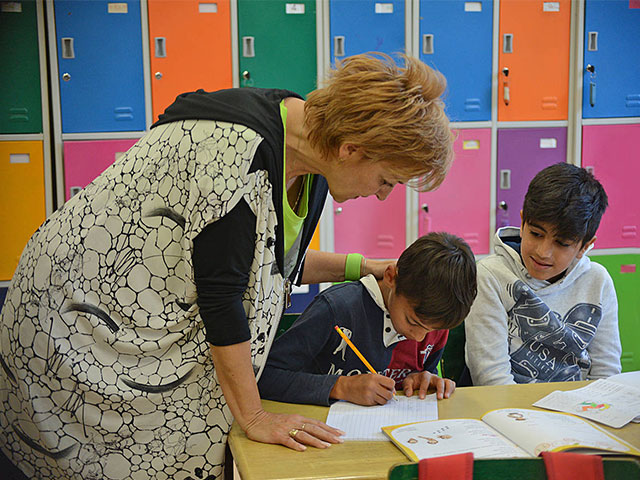 Who is it intended for?
Every child is entitled to free and quality education in the public school. Primary education is compulsory and it is carried out in accordance with the law.
Every child of at least six-and-a-half, and no more than seven-and-a-half year by the beginning of the school year is enrolled in the first grade of primary school. Exceptionally, when it is in the child's best interest, the school may postpone child's enrolment for one year, on the basis of opinion of the interdepartmental commission.
The obligation of attending classes for a student who turned 15 ceases upon completion of that school year. The school is obliged to enable schooling by the age of 17 to a student who turned 15, and did not acquire primary education, if that is demanded by the student, his/her parent, or another legal representative. A student who turned 15, and did not acquire primary education, may continue to acquire education according to the program of functional primary education for adults.
How is primary education organized?
Primary education is compulsory, it lasts eight years and it achieved in two education cycles.
The first cycle covers first, second, third and fourth grade. Class teaching is organized for pupils, and class teaching of foreign language can also be organized, as well as elective and optional subjects. The second cycle covers fifth, sixth, seventh and eighth grade, and the students have subject teaching.
For national minority members, subject teaching may be organized in Serbian as non-native language and elective program national minority language with elements of national culture from the first grade.
Duration of primary education may be shorter or longer depending on the achievements and progress of students.
In which languages is teaching organised?
Teaching is organized in Serbian language and Cyrillic script. For national minority members, it is carried out bilingually, in Serbian language and the national minority language, if at least 15 students choose that option during enrolment in first grade. Educational work can be carried out in a foreign language, or bilingually, in a foreign and Serbian language, or in a foreign language and language and script of the national minority, with the approval of the Ministry. When the education is acquired in the national minority language, foreign language or bilingually, learning of Serbian language is mandatory. Educational work for students using sign language, special script or other technical solutions is carried out in accordance with the Law.