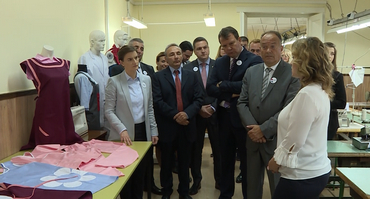 It is the first comprehensive renovation of the building where the Chemical Technology School is located, built in 1897 in the style of eclecticism, which is under the protection of the state as a cultural and architectural heritage.

The reconstruction works were presented by the school principal Nikola Matkovic, accompanied by Minister of Education, Science and Technological Development Mladen Sarcevic, Minister of Public Administration and Local Self-Government Branko Ruzic and Mayor of Subotica Bogdan Laban.

Over the first year of work of this government, more than RSD 433 million has been allocated from the budget for the reconstruction and equipping 168 primary, secondary and higher education institutions, student dormitories and student centres.

Prime Minister Ana Brnabic pointed out that reconstruction and modernisation of schools is the basis for quality education.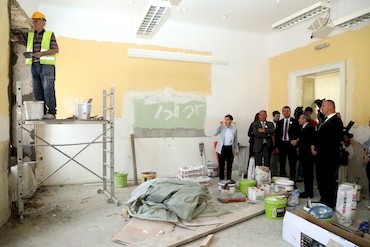 We want to create a society based on knowledge, innovation and competence, which is why we create better conditions in which pupils learn and work, the Prime Minister emphasised.

She also pointed out that the Chemical Technology School, in which the teaching takes place in the Serbian and Hungarian languages, is an example for all other educational institutions where, with the development of entrepreneurship and dual education, students can find employment more easily after completing their education.

She pointed out that 177 student enterprises were established in 77 secondary schools in the last academic year in Serbia, while the subject of entrepreneurial education was introduced in all final grades of vocational schools in more than 80 educational profiles.

The Serbian government does not neglect the traditional branches of the economy – we make them more efficient by relying on dual education and student entrepreneurship, which will help our country to be competitive in the economy of the future, Brnabic said.