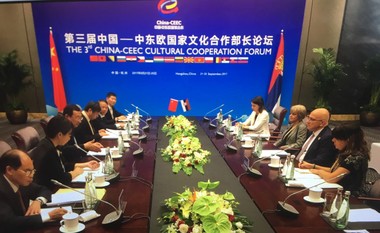 At the opening of the 3rd Forum on Cultural Cooperation between China and the countries of Central and Eastern Europe, Vukosavljevic said that the opening of this centre, as well as of the Chinese Cultural Centre in Belgrade, creates the basis for further improvement of cooperation.

At the bilateral meeting held before the opening of the Forum, Vukosavljevic and Chinese Minister of Culture Luo Shugang expressed satisfaction with the fact that the cultural exchange between the two countries reached high levels both on the bilateral level and in the 16 + 1 mechanism.

They noted that in the forthcoming period they expect to increase the exchange of artists, especially in the field of contemporary art, and they also discussed improving cooperation in the field of cinema.