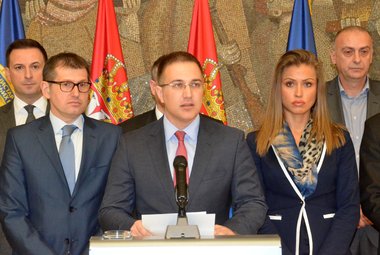 Speaking at an extraordinary press conference at the Palace of Serbia, Stefanovic said that 15 traffic police officers are among those arrested, on suspicion that they committed bribery which damaged the state budget by RSD 3 million.

Those arrested are charged with damaging the budget of the Republic of Serbia, the Autonomous Province of Vojvodina and several municipalities in Serbia by €7 million.

Among them, there are five persons suspected of committing the crime of money laundering several times since 2009 until today, and they were concealing the ownership of pubs in Zlatibor and apartments even though they knew that the money may have originated from the sale of narcotics.

The Minister explained that a magistrate from Guca is among those arrested, for bribery and an officer in the Pension and Disability Fund who was creating fictional years of service for some citizens, noting that these two damaged the state budget by RSD 4.5 million.

Underlining that the fight against corruption is very important, Stefanovic said that the police will do everything to demonstrate that all those who commit that crime will be punished and will bear consequences.