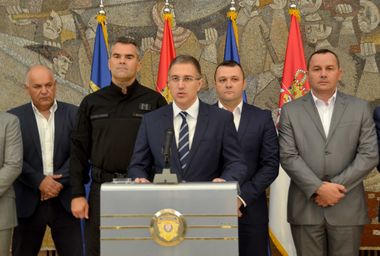 Stefanovic said at an extraordinary press conference, held at the Palace of Serbia, that this is a big blow to drug cartels since 303 kilograms of cocaine were sized, 96 kilograms of cannabis and 106 kilograms of hashish, all worth about €20 million.

He said that in this operation, conducted within the framework of the fight against the production and trafficking of narcotics, the police arrested the leader of fans of a Belgrade football club, J. J. (33), and 29 others, while three persons are still sought after.

The Minister underlined that the joint operation of the police of the two countries is a great example of cross-border police cooperation in the fight against organised crime and corruption.
Video of the Serbian Ministry of the Interior