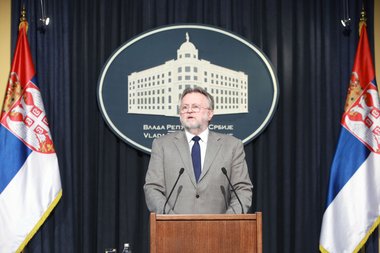 Speaking at a press conference at the Serbian government, Vujovic said that no hasty promises should be made, particularly because of the elements of risk that could harm the good results achieved.

However, he added that the chances for increasing salaries in the public sector and of pensions as of 1 January 2017 are very big.

Today we have started talks on the general programme and they will last the next seven days.

According to him, a good sign is that a larger GDP growth is expected in 2016, i.e. instead of 1.8% it should be 2.5%.

Another good signal is that the budget deficit at the end of May amounted to only RSD 11 billion.

Vujovic said that all this is much better than planned, and it is already clear that we will achieve a great result in the fiscal part.

The Minister said that today's talks brought optimism, since the International Monetary Fund agreed to increase the growth forecast for this year, and also the result of structural adjustment is better than planned.