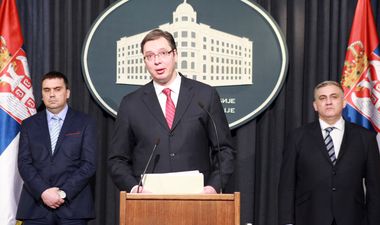 Vucic said at an extraordinary press conference that, according to operative information, the most responsible for the kidnapping is a member of the family of Ahmed Abbasids, who is not a member of the Islamic state, but works closely with them, and behind him is the person who is responsible, whose name cannot be revealed so as not to endanger the lives of other citizens of Serbia in Libya.

We acted seriously and our people would have been freed if the attack did not happen, he said.

Apparently, the Americans were not aware that foreign citizens were being kept there, Vucic told reporters.

We will seek a formal explanation from the United States. From CIA we received an informal response that they did not know, but we will wait for a formal response, he said.

He stressed that the BIA was the only authorised to work on the case and that he is pleased with the way it worked.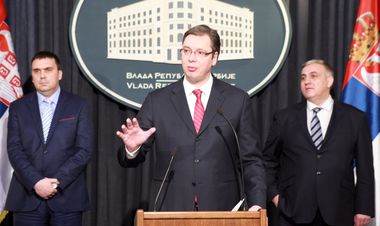 The Prime Minister pointed out that this was the first major hostage crisis that Serbia has faced and that the Serbian services acted very professionally, and believes that the citizens of Serbia would have been freed if they were not killed in the American bombing.

According to Vucic, Serbia has never directly negotiated with the kidnappers, while the Serbian services cooperated with the Russian, American and other security services.

He said that previously Libyan security forces had offered Serbia to take part in a joint operation to free the kidnapped Serbian citizens, adding that such action would have led to many casualties.

He said the US Ambassador to Serbia Kyle Scott offered his condolences.

The corps of Sladjana Stankovic and Jovica Stepic will be delivered to Serbia on Monday, 22 February, and the Prime Minister expressed his condolences to their families.

He said that 250 of our citizens in Libya are all invited to leave the territory of Libya, and that he will propose that the Serbian Embassy in Tripoli be closed and that the closing of diplomatic missions of Serbia in this part of the world will also be consider.

I extend our deepest condolences to the families. This is a difficult day for our country, we are all united by the tragic death of our citizens, Vucic said.