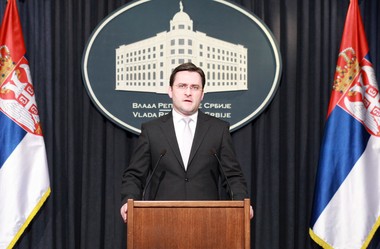 Speaking at a press conference at the Serbian government, Selakovic said that the Tribunal acted with rudeness and arrogance towards the representative of Serbia, which adds one more embarrassment to that court, and stated that Serbia will continue cooperation with the ICTY, but in line with its state and national interests.

He showed journalists the decision of the Serbian government of 8 October 2015 in which it asked the ICTY to release General Zdravko Tolimir temporarily from prison due to his poor health.

The voice of Serbia was not heard and General Tolimir died. The Serbian government insists that its voice be heard, the Minister stated.

Selakovic reiterated that the Serbian government cooperates and will continue to cooperate with the ICTY, but that it insists that its position be heard on every important matter, and not to be silenced, not to not let its representative finish the sentence and treat him with arrogance and rudeness.

When asked by journalists whether and how Serbia will act on the tribunal's request and whether it will be informing it on all measures taken, the Minister replied that Serbia has been doing that so far, but that he cannot speak about that as it is of confidential nature.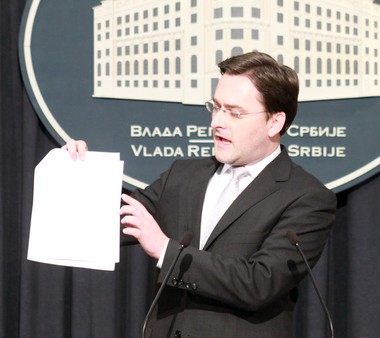 At today's hearing before the ICTY, the Presiding Judge of the Trial Chamber did not let representative of Serbia Sasa Obradovic present measures which Serbia had taken regarding the request for the arrest of three members of the Serbian Radical Party - Vjerica Radeta, Petar Jojic and Jovo Ostojic.

The Trial Chamber had ordered that they be arrested immediately, extradited and that the tribunal be informed in detail every two weeks on actions taken regarding the request.

The request for their arrest and extradition was submitted to Serbia in January 2015 on the ground of accusations that they obstructed the proceedings against leader of the Serbian Radical Party Vojislav Seselj by intimidating witnesses.